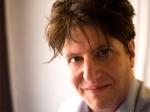 Paul Myers
BBC College of Journalism's Internet research specialist
His role involves training BBC journalists and providing research consultancy to BBC productions.
With his technical background, Paul found that he was able to bridge the gap between the worlds of computing and journalism and explain the more jargon filled aspects in plain English.
When he joined BBC Training in 1998, he set about developing effective online working practices for professional researchers. The techniques he pioneered form the core of courses he regularly delivers for the broadcast & media industry.
His vast experience has also seen him seconded to work on various BBC programmes; notably Watchdog, Scambusters, BBC Radio Five Live, Radio 4, BBC Scotland News and Panorama.
He regularly acts as a consultant for undercover and investigative research teams in the BBC - where he is renowned as a "web guru" (a epithet he blushingly denies, but secretly revels in!)
He has also contributed articles for BBC Online and has presented items for BBC World TV and Watchdog and produced online chat shows with guests as varied as Westlife & Ken Livingstone.
Outside of his BBC work, Paul has spoken at international broadcast conferences, written articles for industry magazines, worked at Channel 4 with the Research Centre's training programme.
Paul has also found himself helping the West Midland's police with their enquiries.....they were working on a similar case to a scam he uncovered on Watchdog!